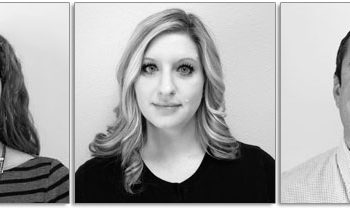 Three—count 'em—three of Armada's medical marketing experts will present, as featured speakers, on a variety of marketing communications topics at this year's RBMA Building Better Radiology Marketing Programs conference March 6-8 in Las Vegas.
Jennifer Crump-Bertram and Sara Ross will co-present the topic: "Feet, Sweets or Tweets: What Are The Most Effective Components of a Marketing Communications Program?" The presentation is aimed at helping radiology providers determine if they need a brand strategy, how to use the internet to market a practice, the importance of timing in direct-to-patient campaigns, social media strategies and more.
Jim Koehler will lead a presentation entitled "How to Get the Greatest Value out of Your Marketing Resources." It will cover such topics as how to set a realistic marketing budget, how to evaluate creative concepts in advertising and physician marketing and how to best demonstrate ROI and the value of marketing to executive management.
The presentations comprise the bulk of the pre-conference session designed to help radiology administrators and marketing directors learn new and proven techniques to more effectively market radiology practices, hospital imaging departments, independent diagnostic testing facilities and women's imaging centers.