Armada Medical Marketing Sponsors New After Party at Colorado Healthcare Communicators Annual Gold Leaf Awards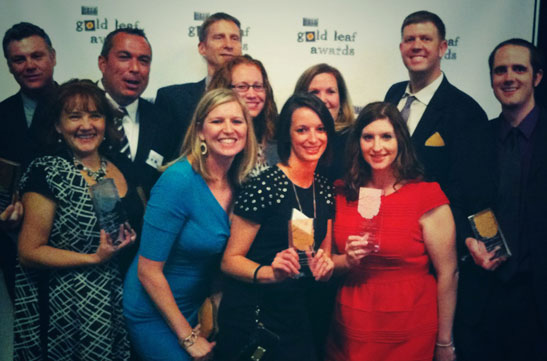 It's the most anticipated awards event of the year for healthcare organizations' marketing teams and medical marketing firms in Colorado: the Colorado Healthcare Communicators Annual Gold Leaf Awards. Taking place Thursday, October 24 at Mile High Station near downtown Denver, Armada Medical Marketing will continue the celebration as the exclusive sponsor of the event's first-ever after party.
Since the 1970s, CHC has honored professionals in public relations, communications and marketing through its annual Gold Leaf Awards competition. CHC is the only Colorado member organization that exclusively honors local healthcare communicators and marketing professionals. The categories include: advertising, collateral pieces, annual reports, communications programs, community relations, media relations, websites, presentations, writing, newsletters, new media and more.
Armada Medical Marketing boasts more than 20 CHC awards from recent years and is an avid supporter of the organization and its mission.
"We love the event's networking opportunities and CHC's recognition of the outstanding work our agency and industry peers contribute to Colorado's healthcare marketing, but we also love celebrating these successes after the event," said Jim Koehler, President of Armada Medical Marketing, "So we're very excited to sponsor what's going to be a memorable and festive after party."
Attendees of the after party must be registered to join in the fun. For tickets to the Annual Gold Leaf Awards ceremony and dinner, visit www.healthcarecommunicators.org and click on 2013 Gold Leaf Awards.