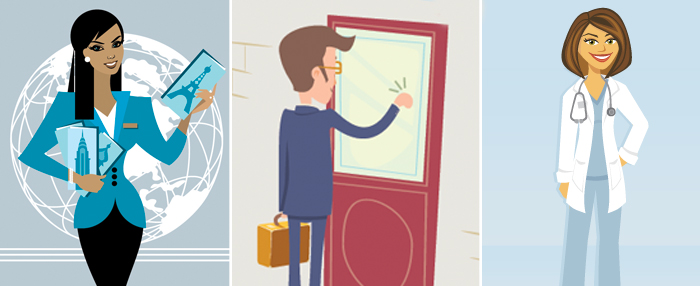 Recently, the Department of Veterans Affairs (VA) proposed a stunning new rule that would allow certified nurse practitioners (CNPs) to "order, perform, supervise and interpret complex imaging studies," such as MRI and CT, without physician oversight and regardless of state law.
James Borgstede, M.D., (Professor of Radiology-Diagnostics at the University of Colorado at Denver) warned of this more than eight years ago at the RSNA 2007 Annual Meeting. In "Radiology: Commodity or Specialty?" Borgstede claimed that the profession of radiology requires the integration of four linked components:
Pre-examination evaluation for necessity and appropriateness,
Monitoring of exam quality,
Interpretation of exam results and,
A post-examination consultation with the referring physician.1
In many hospital imaging departments and IDTFs, radiologists perform only the interpretation and have little or no involvement (or interest) in the remaining three responsibilities. Combine this with the growing trend toward outsourced teleradiology on nights and weekends along with radiologist's lack of visibility to both referring physician and patient, and it's no wonder the "commodity perception" exists.
Borgstede also claimed that technology is "driving the radiology specialty toward commoditization through digitization, increased bandwidth, picture archiving and communications systems, computer-assisted detection, and improved transfer software."
There is no doubt that the advent of technology has and will continue to transform industries. The light bulb and cheap electricity rendered gas lighting obsolete, which in turn had replaced the various derivatives of whale oil, lard, coal and alcohol used for burning in the mid-1800s. The internet gave rise to self-serve travel websites which decimated the ranks of travel agents as consumers found they could do just as good a job at booking their own travel, while saving themselves money in the process.
Yet, obsolescence need not to be the destiny of the radiologist. Those in the know understand that their work is too valuable to be left up to less experienced clinicians whose skills and training simply cannot compare, and which would negatively impact quality.
According to Paul Ellenbogen, M.D., former Chairman of the Board of Chancellors of the American College of Radiology, "radiologists should focus more on consulting with patients and referring physicians, assessing the appropriateness of imaging requests before doing the studies, controlling utilization management, serving on hospital committees and boards, and participating in conferences and grand rounds of other specialties."2
In other words, you need to become more useful to physicians and improve you visibility.
However, becoming more "visible" with a heavy workload can be challenging. That's where marketing comes into play.
With marketing, you can educate referring physicians, inform them of new services relevant to their practice, communicate positive changes within your organization, postulate opinions and much more. Marketing serves as the radiologist's voice within the physician community, and can help overcome misperceptions or clarify issues that negatively impact your profession.
Marketing also represents and opportunity for you to build awareness and credibility among patient populations. For too long, radiologists have ignored this extremely important audience, as patient demand can actually shape and influence physician referral patterns. Put simply, if you haven't given your patients an explanation as to why you are a critical part of their care, why should they care who reads their study?
---
Radiology: Commodity or Specialty, James P. Borgstede, MD, From the Department of Radiology, University of Colorado at Denver and Health Sciences Center, 12401 E 17th Ave, Aurora, CO 80045. From the 2007 RSNA Annual Meeting. Received December 19, 2007; accepted January 7, 2008; final version accepted January 10
Ellenbogen P . The "P word." J Am Coll Radiol. 2012;9:603