4 marketing tips for providers of non-essential care and medical products during the COVID-19 outbreak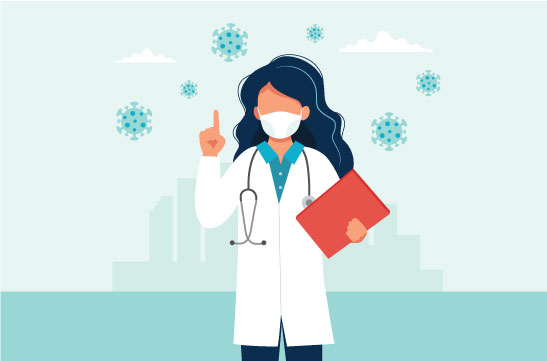 One thing is for certain; the world has become a very different place in a short amount of time. Schools and businesses are shut down and people are sheltering in their homes unsure of when life will get back to normal.
Like many industries, the healthcare sector has seen many changes in day-to-day operations in the past month. While emergency medicine and hospitals scramble to allocate supplies, funds and physical space in their buildings, diagnostic and preventative services have slowed to a crawl and medical manufacturing has faced production limitations or retooled completely to produce more urgently needed supplies. And while we all continue to do our part to socially distance to beat this virus, what do we do in the meantime?
Now is not the time to go silent. There is much you can do to build your online presence and communicate with your patients, doctors and consumers.
1. Send Updates
Are you operational? Have hours changed? What steps are you taking in your locations to protect your employees and patients? Patients and doctors need to be reassured that if they interact with your office that they can do so safely. If you are producing a medical product, what has changed in your production to protect your employees and consumers? Reach out to your audience, be kind and don't be afraid to show that very human element of your business and how your staff is staying safe and connected to each other.
2. Go Digital
While now might not be the ideal time to ramp up print production of flyers and brochures, it IS the time to communicate with your patients through digital platforms.
Set up a landing page on your website
Post updates on social media
Send out email blasts
Invest in online ads
Have a doctor give a video update on YouTube
Host a webinar
Patients are stuck at home right now and an uptick in social media and online use has been reported. Even before the pandemic, 80% of internet users have searched for health-related topics online. Now is the time to be engaging, reassuring and educating those internet users.
3. Focus on what you CAN do right now
Are you able to help take the load off hospitals by seeing patients in a socially distanced outpatient setting? Can you offer telemedicine consults and get patients scheduled for a date later in the spring? Perhaps you have a way to assess the effects of Novel Coronavirus on lung tissue. Highlight your current innovations and capabilities in the digital ways discussed above.
4. Get that wish list project completed
Is your website woefully out of date? Do you have a new service or product that you have been meaning to highlight in a blog post? How about all of those wonderful happy patients who would give you a glowing review to use on your website, but you have never had the "time" to ask them to write it. With an engaged online audience and other aspects of your operation not running at full steam, now might be the perfect time to complete that wish list project that has been on the back burner.
Armada Medical Marketing can help.
While our company is following social distancing recommendations and working from home, we are fully operational right now and already implementing many of the projects mentioned above for our clients. So if you need to brainstorm how to market your practice during a pandemic, we can help and provide the marketing tools and experience to get your message out to all of your audiences.
We hope you are all staying safe and healthy. Hang in there, we will get through this together!