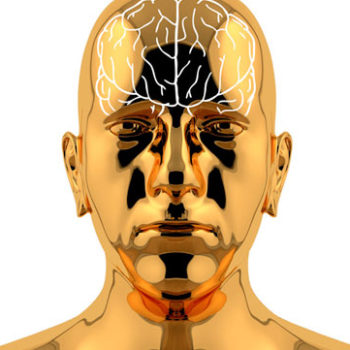 Academy Award winners often use their acceptance speeches to make us aware of causes that are near and dear to them, and this year was no exception.
In 1993, Richard Gere used the forum to bring awareness to human rights violations in Tibet. In 2009, Sean Penn used his acceptance speech to promote same-sex marriage. Perhaps the most famous example is when Marlon Brando sent a surrogate to accept the Best Actor award for his role in The Godfather in 1973. Native American civil rights activist Sacheen Littlefeather accepted the award and used the occasion to make a speech intended to bring awareness to the American Indian Movement.
But this year, the content of the nominated films and that of the acceptance speeches were very much in sync, and for the best actress and best actor award winners, the focus was on neurological disease.
In "Still Alice," Julianne Moore plays a college professor experiencing the symptoms of early-onset Alzheimer's disease. According to The Alzheimer's Association, the disease affects an estimated 200,000 people in the U.S. each year, including people in their 40s and 50s.
In "The Theory of Everything," Eddie Redmayne portrays the celebrated physicist Stephen Hawking through his younger years as amyotrophic lateral sclerosis (ALS) begins to rob him of his speech and use of his body. "This Oscar belongs to all of those people around the world battling ALS," he said during his acceptance speech.
According to The Neurological Alliance, "Neurological conditions are very poorly understood by the general public." The FDA believes that disease awareness communications "can provide important health information to consumers and health care practitioners, and can encourage consumers to seek, and healthcare practitioners to provide, appropriate treatment. This is particularly important for under-diagnosed, under-treated conditions."
Social media has been an important factor in the proliferation of neurologic disease awareness. Last summer's ALS "Ice Bucket Challenge" was started as a grassroots effort that soon caught fire on social media and was then picked up by mainstream national media. This year's Oscars had the reverse effect, beginning with a mainstream media event and then exploding on social media. For example, Julianne Moore's acceptance speech produced 64,764 social media mentions during the broadcast, including 8,040 that mentioned Alzheimer's specifically.
With several hundred million worldwide viewers in more than 200 countries around the world, it's very likely that awareness of these devastating neurological diseases will continue to grow.