Synergy Radiologist Spotlight
Synergy Radiologist Associates had Armada create a new responsive, WordPress website for them. And on the home page they wanted us to help create and highlight a new staff appreciation initiative called "Radiologist Spotlight". Staff would submit comments highlighting a radiologist at Synergy that they felt went above and beyond their job requirements. They needed a way to display the "spotlights" on their site as well as receive submission. Armada came up with a beautiful rotating solution for the comments on their home page and a landing page to house the submission form and all of the submission. We posted on social media and saw increased traffic and interactive on Facebook and the website. We created promotional items to spread the word to staff and got over 20 spotlight submissions.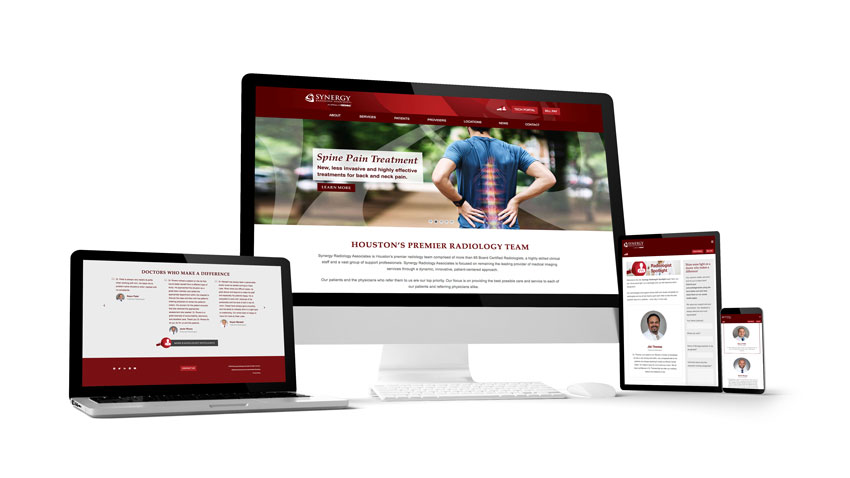 We created a section on home page highlighting the Radiologist Spotlights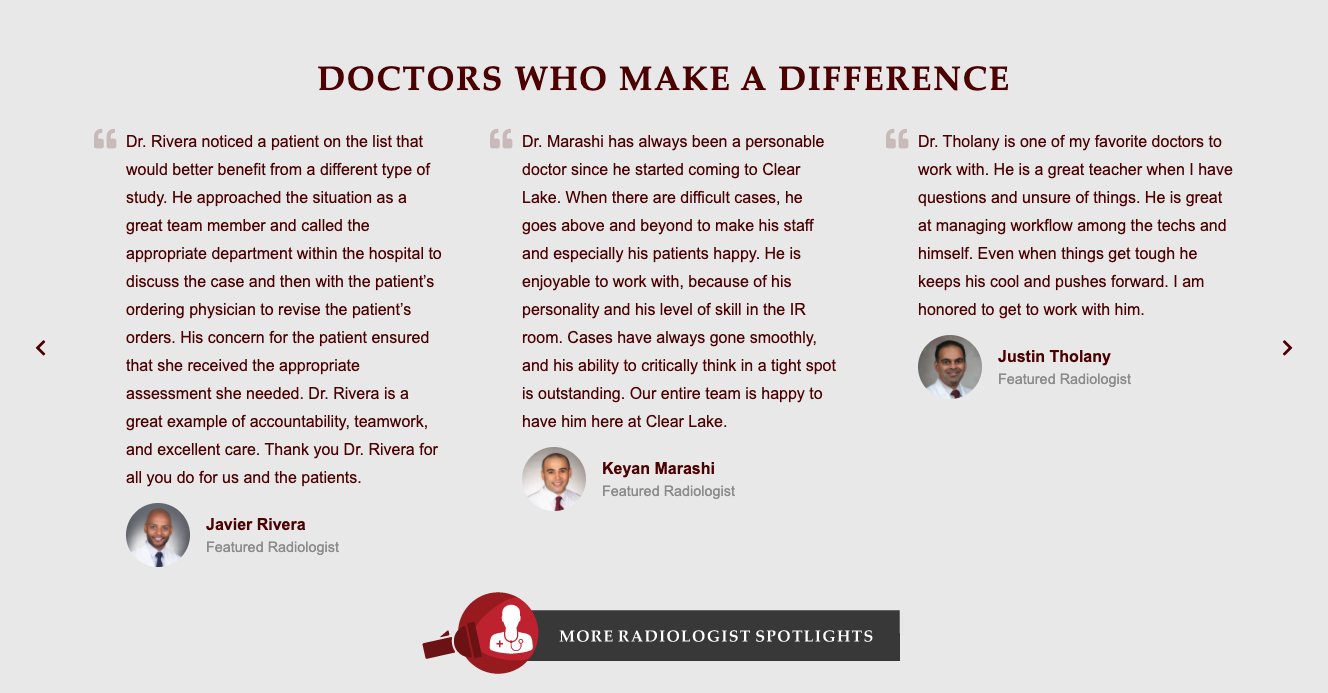 To submit a new spotlight and shine some light on an outstanding radiologist, team members can submit their comments on the "Radiologist Spotlight" page.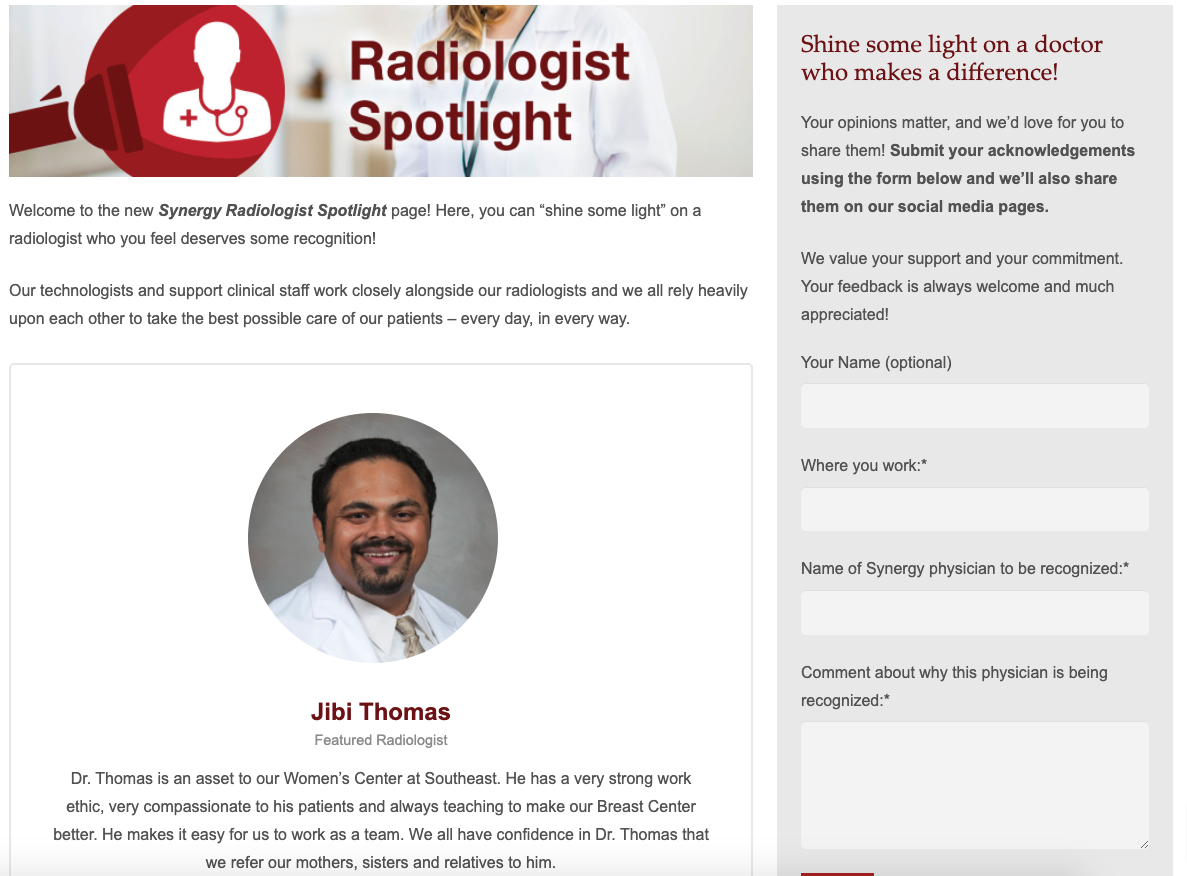 Once approved the spotlights were posted on social media with increased responses and interactions from followers.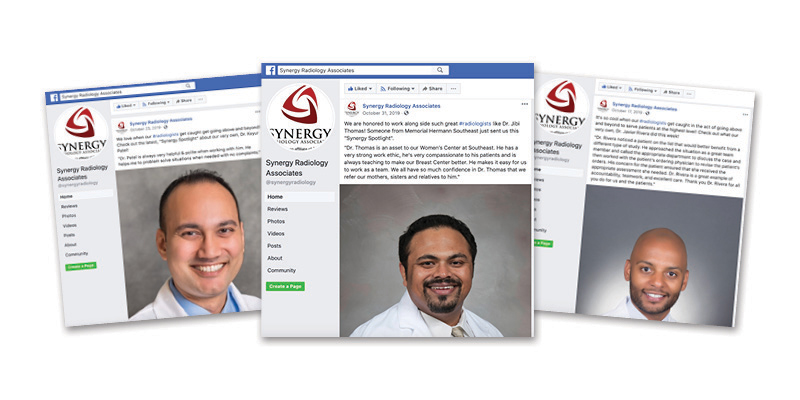 Marketing materials were distributed internally to promote the new "Radiologist Spotlight" program.